By Sandra L. Gottlieb and David C. Swedelson, Partners and Community Association Attorneys at SwedelsonGottlieb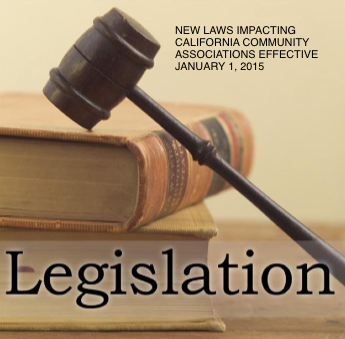 There was not a lot of new legislation in 2014 impacting California Community Associations, and what changes there were seemed to be focused on dealing with the drought. There were also changes to the law relating to solar energy systems, the ability of residents to grow fruits and vegetables in their backyards, to bring their attorney to an IDR meeting, and defining responsibility for the repair and/or replacement of exclusive use common area.
NEW LEGISLATION
The New Davis-Stirling Act:
The big story for 2014 was implementation of the complete rewrite of the Davis-Stirling Act (signed into law prior to 2014 and effective as of 1/1/14). If you have not been made aware of this by now, you likely live in a cave, as the Davis-Stirling Act has been rewritten and renumbered to Sections 4000 through 6150 of the California Civil Code and specifically excludes commercial associations, which now have their own set of laws that are much more abbreviated then the Act. Many association attorneys have prepared conversion charts for their clients which reference the old code sections and the applicable new sections. Contact your association's legal counsel now if this is your first time hearing about the new Davis-Stirling Act.
Continue reading "Summary of New Legislation Effective January 1, 2015" »