From the Community Association Attorneys at SwedelsonGottlieb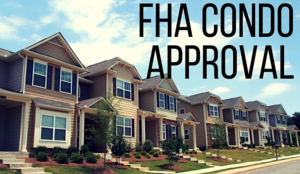 The U.S. Department of Housing and Urban Development (HUD) has finally published the long-awaited final revisions to the Federal Housing Administration's (FHA) condominium project approval rules. The FHA does not originate loans for purchasing condos, but rather insures these loans for borrowers who might not otherwise qualify for traditional financing requiring a 20% down payment. In practice, these changes will give more people access to FHA-insured financing, which should in turn provide many Californians with a better chance of purchasing a condo. The new rules go into effect on October 14, 2019.

Some of the most significant changes in the FHA regulations include:
• The FHA is once again authorized to approve and insure up to 10% of individual loans in a condo project (formerly called "spot," and now called "single-unit" approval), as long as the condo association as a whole is financially stable.  The FHA may also insure these loans if the condo project itself has not obtained FHA approval, which can be an expensive and cumbersome process for many condo associations.