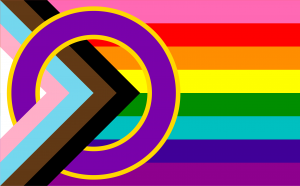 The United States Equal Employment Opportunity Commission ("EEOC") recently created a new webpage with helpful practical information to guide employers and employees about employment discrimination based on sexual orientation and gender identity. This new webpage provides additional clarity about sexual orientation and gender identity protections based on the 2020 Supreme Court decision in Bostock v. Clayton County (decided on Jun. 15, 2020). In Bostock, the Supreme Court held that those firing individuals because of their sexual orientation or transgender status violated Title VII's prohibition on discrimination because of sex. Title VII is part of the Civil Rights Act of 1964, a national law that prohibits employment discrimination based on protected classes of people such as race, color, religion, sex, and national origin.
The new webpage is intended to function as one comprehensive resource to educate employees, applicants, and employers about the rights of all employees, including lesbian, gay, bisexual, and transgender workers, to be free from sexual orientation and gender identity discrimination in employment. In addition, the new webpage includes information on related topics of harassment and retaliation. Although Title VII and Bostock only apply to employers with 15 or more total employees and does not generally apply to independent contractors, associations with any employees can still learn best practices from these new EEOC resources to prevent discrimination (and liability) in the workplace.
We share below some important reminders and takeaways from the recently published resources:
• Title VII protects job applicants, current employees (including full-time, part-time, seasonal, and temporary employees), and former employees, if their employer has 15 or more employees.
• Title VII includes a broad range of protections. Among other things, under Title VII employers cannot discriminate against individuals based on sexual orientation or gender identity with respect to:
o hiring
o firing, furloughs, or reductions in force
o promotions
o demotions
o discipline
o training
o work assignments
o pay, overtime, or other compensation
o fringe benefits
o other terms, conditions, and privileges of employment.
As an example, an association is not allowed to fire, refuse to hire, or take assignments away from someone (or discriminate in any other way) because residents or vendors would prefer to work with people who have a different sexual orientation or gender identity. It would be discriminatory to keep LGBTQ+ employees out of public-facing positions. In addition, prohibiting a transgender person from dressing or presenting themself consistent with that person's gender identity would constitute sex discrimination.
It is unlawful to subject an employee to workplace harassment that creates a hostile work environment based on sexual orientation or gender identity. The harasser can be the victim's supervisor, a Board director, a co-worker, and even someone who is not an employee of the employer, such as a resident or vendor.
It is illegal for an employer to retaliate against, harass, or otherwise punish any employee for:
o opposing employment discrimination that the employee reasonably believed was unlawful;
o filing an EEOC charge or complaint;
o or participating in any investigation, hearing, or other proceeding connected to Title VII enforcement.
Retaliation is anything that would be reasonably likely to discourage workers from protesting discrimination.
We encourage associations, especially those associations that are subject to Title VII, to visit the EEOC's new webpage. What may have previously been difficult to understand or daunting to research is now presented in a very easy-to-understand format. Of course, we also recommend that any association consult its legal counsel if it is actively dealing with discrimination or harassment within the workplace.