Prepared by the Community Association Attorneys at SwedelsonGottlieb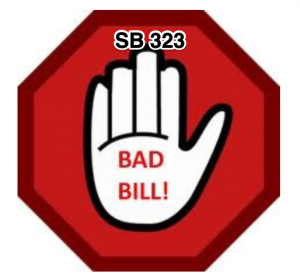 Senate Bill 323, proposed new law that would impact how California community association conduct elections, was approved by the Senate and Assembly was presented to Governor Newsom for his signature. This proposed legislation will impact and change the procedural requirements for most California community associations' elections. Unfortunately, this proposed legislation goes too far and it is not the right solution to whatever it is that motivated Senator Wieckowski to author this new legislation.
For example, under current law, Civil Code Section 5200(a)(9), members of a community association can request their association's list of members, including the members names and addresses. Currently Civil Code section 5220 allows members the ability to opt out and keep their contact information, which they deem private, off the list. SB 323 includes a loophole that effectively eliminates the ability for owners to opt out of having their name and personal contact information provided to another member. This proposed new law requires owners to provide their name and address on the envelope that includes the ballot, which SB 323 would make part of the list of records available for member inspection.
This proposed legislation would also amend Civil Code 5125 adding additional items for post-election member inspection, including the signed exterior ballot envelopes, the list of voters and proxies to be available for member inspection. Many owners have made it clear that they do not wish their signatures or voting record to be available for public inspection.
Many associations' Governing Documents allow for the suspension of member's ability to vote in an election if they are in violation of the governing documents or delinquent in the payment of assessments. SB 323 would require that associations provide ballots to all members – even to those deemed ineligible to vote. Corporations Code 7341allows corporations to suspend a member voting rights. SB 323 would eliminate this as an option for community associations.
SB 323 also would also revise Civil Code 5115(a) requiring that associations send out pre-election alerts to members thirty days before sending out ballots, adding additional costs and work for community associations and their managing agents.
As if the issues identified above are not enough, the BIG issue with SB 323 relates to board member qualifications. SB 323 would disqualify non-members from serving on their association's board of directors (some older community association's Governing Documents do not require that directors also be members), but members who are delinquent in their assessments can still serve on the board so long as they have an approved association payment plan in place. Some associations have amended their bylaws to disqualify any member that is suing their association from serving on the board; that type of disqualification would no longer be enforceable under this statute.
SB 323 would also add a new Civil Code 5910.1, which would prevent an association from suing members unless they can show they engaged in internal dispute resolution (IDR) in "good faith" (which term is undefined). This would allow homeowners to claim that their association did not act "in good faith" in its pre-litigation efforts to resolve the dispute placing both boards and associations in a position where they/it have to defend themselves. And there is no exception provided for those urgent situations when the Association needs to seek an injunction.
Obviously, we and most other practitioners believe that SB 323 is terrible and will inappropriately interfere with the business and governance of community associations. We encourage you to reach out to your assembly member if you share this view. Also, don't forget to contact the Governor and express your constituent view on this very important issue. If you go to the Governor's web site, he has a page where you are able to comment on pending legislation. Follow this link and find the drop down menu for SB 323 and let Governor Newsom know that you are against this law.
Find your assembly member here: http://findyourrep.legislature.ca.gov<img src="https://www.hoalawblog.com/wp-