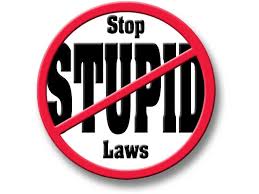 A senate bill seeking to prohibit California community associations from establishing qualifications for candidates to run for their boards of directors among other changes and requirements (including possible invasion of owner privacy) is a dumb idea that would create bad law.
On April 5th, Los Angeles Times' Sacramento columnist George Skelton noted that the California legislature passed nearly 1,000 bills in 2017: "A few were important. Most were not. Many were frivolous, some dumb – a waste of politicians' time and public money. . . There are many bills pending in the legislature again this year that the state could do just fine without."
One bill I think the State could do just fine without is SB1265. And if you live in a California community association, I think you'll agree. You should IMMEDIATELY let the legislature know that this legislation is unnecessary, and that the State could do just fine without SB1265. Let me explain how I and many others in the industry came to this conclusion.