From the Community Association Attorneys at SwedelsonGottlieb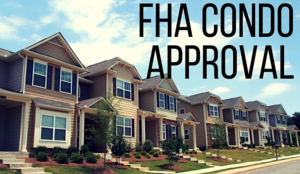 The U.S. Department of Housing and Urban Development (HUD) has finally published the long-awaited final revisions to the Federal Housing Administration's (FHA) condominium project approval rules. The FHA does not originate loans for purchasing condos, but rather insures these loans for borrowers who might not otherwise qualify for traditional financing requiring a 20% down payment. In practice, these changes will give more people access to FHA-insured financing, which should in turn provide many Californians with a better chance of purchasing a condo. The new rules go into effect on October 14, 2019.

Some of the most significant changes in the FHA regulations include:
• The FHA is once again authorized to approve and insure up to 10% of individual loans in a condo project (formerly called "spot," and now called "single-unit" approval), as long as the condo association as a whole is financially stable.  The FHA may also insure these loans if the condo project itself has not obtained FHA approval, which can be an expensive and cumbersome process for many condo associations.
• If an association has obtained FHA approval for the entire condo project, this approval is now good for three years, as opposed to two, before the association must seek re-certification from the FHA.
• Mixed-use condo projects, which are becoming increasingly common throughout California, are now also eligible for FHA certification. Up to 45% of the condo units may be used for commercial purposes.
• The requirement for the percentage of units that must be owner-occupied before the FHA will certify a condo project has been lowered, from 50% to 35%.
• The maximum percentage of units in a condo project that may be financed with FHA-insured loans has been increased, to 75%.
To learn more about these new regulations, follow this link to read Community Association Institute's initial review of the final FHA condo project approval rules.
SwedelsonGottlieb represents California community associations. Contact our office if your HOA or condo association needs legal assistance.