By David Swedelson, Esq. Partner and Community Association Attorney at SwedelsonGottlieb
Today, June 14th is Flag Day. So, why not a blog post on flags.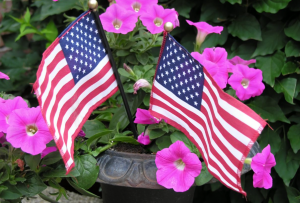 I was forwarded an article on flying the American flag at community associations that appeared in the Wall Street Journal which motivated this blog post. According to the article, Flag Day commemorates the adoption in 1777 of the U.S. flag. The article (follow this link) goes on to say that "for condominium dwellers, celebrating could prove challenging. On account of condo by-laws dictating the appearance of units, it isn't always Yankee Doodle Dandy when members wish to fly the American flag. Courts have addressed disputes of all stripes." Spoiler alert, and as I will explain below, California has a statute that protects the right of an owner to fly a flag. But there are limits.