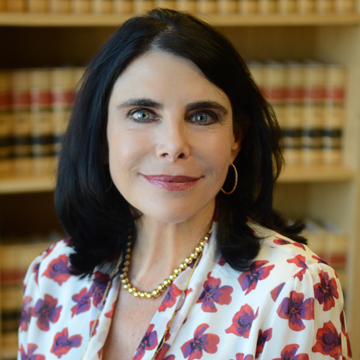 Don't miss these essential educational opportunities for association directors and their managing agents. We want to ensure you stay informed about the latest state requirements and best practices for governing and managing your association.
Information on each event held by the Community Association Institute's Greater Los Angeles Chapter, Channel Islands Chapter, and Orange County Regional Chapter follows below.
CAI-Greater Los Angeles Chapter The Ins and Outs of Board Elections
August 4, 2015, 6:30 p.m.
Regatta Seaside Homeowners Association 13600 Marina Pointe Drive, Marina Del Rey
This seminar is FREE to HOA Board members and managers that preregister.
-Are you meeting the legal requirements for elections at your association?
-Do you know which votes are required to be held by secret ballot?
-Are you risking a challenge to your elections and/or liability you didn't know about?
-What if nobody wants to run for the Board?
Get answers to these questions and more as Sandra provides a full explanation of everything you need to know about properly holding elections at your association.
_____________________________________
CAI-Channel Islands Chapter Managers' Townhall: #NowTrending
August 11, 2015, 11:30 a.m.
Courtyard Marriott, Oxnard
Please note this event is for community managers only.
This Managers' Program is an opportunity to discuss common interest development trending topics and exchange ideas with manager peers as Sandra assists as a moderator in exploring and finding common ground on such topics as these popular hashtags:
#Avoid Getting Burned by a Contractor #Dealing with Criminal Activity #Social Media Exposure #Hostile Work Environments #Board member Releases Confidential Information #ADR Requests #Requests for Records #Failure to Enforce Governing Documents #Enforcing Nuisance Restrictions #Partial Payments #Artificial Turf #Your Own Topics (as time allows)
_____________________________________
CAI-Orange County Regional Chapter The Elephant in the Room: Conflict of Interest, Bullying and More
August 20, 2015, 11:30 a.m.
Irvine Marriott
This event is open to Board members and managers.
-Dealing with bullies on the Board -Statutory (and non-statutory) conflicts of interest -"Rogue" Board members -Directors who micromanage other directors and managers
Do you feel you don't have the necessary tools to deal with a problematic Board member? Sandra will help arm you with the authority provided by state statute and knowledge of the actions you can take to protect your association.