By David Swedelson, Senior Partner at SwedelsonGottlieb, Community Association Attorneys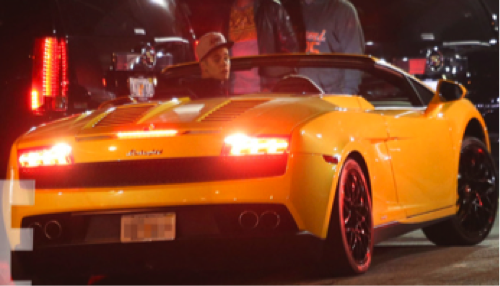 This was the title of a recent newspaper article. As Justin Bieber has been in the news too often lately and seems to be spiraling out of control, and as there is now a community association component to the story, I thought it only fitting that we address the community association issues raised by his recent activities.
The article (in the LA Times) reported about an alleged incident in late May and June of 2013 at the Calabasas planned development HOA where Bieber owns a home (one he apparently resides in). It is claimed that Bieber was involved in a high-speed chase on the association's streets on Memorial Day 2013, as former NFL player Keyshawn Johnson – in his Toyota Prius hybrid – chased after Bieber – who was purportedly driving his white Ferrari, in an effort to catch "the Bieb" speeding in the HOA too close to Johnson's kids. Johnson claims that Bieber drove to his home, jumped out of the Ferrari, and ran inside before Johnson could confront him. Bieber later claimed that security footage proved it wasn't him behind the wheel.

Seems like Bieber has a lead foot, as he was recently arrested in Florida after he was allegedly caught street racing in a yellow Lamborghini while being intoxicated. And there are reports that he has numerous speeding tickets and has been involved in a number of auto accidents.
News articles reported that Bieber was allegedly speeding inside his community association on a regular basis, perhaps around 100 MPH. In addition, it was reported that neighbors complained that there were also loud, noisy parties at the Bieber home, along with cars parking on the street overnight (we can presume that this is prohibited at Bieber's planned development, as is often the case).
Apparently, the fast driving and nuisance problems got so bad that other association owners banded together and reportedly threatened to withhold their roughly $1,000-per-month assessments unless their association's board began to enforce the rules and deal with Bieber and his guests' violations of the association's governing documents.
Reports indicate that the association took some action, sending out a letter reminding residents they're subject to fines for violating HOA rules and instructing residents to call police on speeders. We don't know if the association cited Bieber for violations.
What is his homeowners association to do? A few things are clear. First, the association has to take some action or perhaps lose the right to enforce the CC&Rs or rules as to any resident. The association cannot fail to enforce because it is Justin Bieber, a celebrity. Hearings and fines may be appropriate. As to other owners withholding their assessments, even if their association took no action, that is just not appropriate. As we discussed in our prior post, owners have no right to withhold their assessments because they feel that the association did not enforce the rules. Owners need to realize that their assessments are likely their association's sole source of income needed to pay for maintenance, insurance, and other association expenses.
There is no question that Bieber's homeowners association has to take action in response to the alleged violations. Noticing and holding a hearing may be appropriate. Can you see Justin Bieber attending an enforcement hearing at his HOA? That would be interesting.
David Swedelson is a condo lawyer and HOA attorney who has assisted many homeowner associations deal with these kinds of rule violations. He and SwedelsonGottlieb represent associations only. David can be contacted via email at dcs@sghoalaw.com.