By David Swedelson and Sandra Gottlieb, Partners at SwedelsonGottlieb, Community Association Attorneys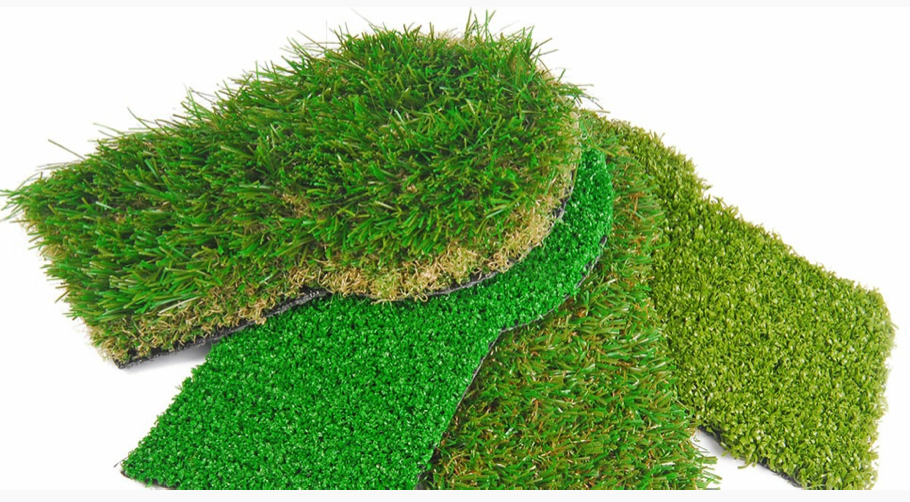 Governor Brown has signed AB 349, an urgency statute which takes effect immediately. AB 349 amends Section 4735 of the Civil Code, and it prevents associations from prohibiting the installation of artificial turf, or "any other synthetic surface that resembles grass."
AB 349 also amends Civil Code Section 4735 to prohibit any requirement that an owner remove or reverse water-efficient landscaping measures that were installed in response to a declaration of a state of emergency, upon the conclusion of the state of emergency.
It should be noted that this is not the first time legislation has been introduced to address HOA bans on artificial turf. The California legislature passed similar proposed bills in 2010 and 2011, but then-Governor Schwarzenegger vetoed the 2010 bill, and current Governor Brown vetoed the 2011 bill.

This new law was motivated by the drought and the fact that many California homeowner associations prohibit artificial turf primarily because the boards and/or architectural committees believe the aesthetics are inconsistent with the architectural plan or aesthetics of the community. Some believe that notwithstanding the authority homeowner associations have to set the landscaping standards, this kind of thinking is outdated as there are many different and high-end varieties of artificial turf that are available. Some of the options offer different blade shapes and colors as well as thatch that make the fake stuff look so real that you have to get on your hands and knees to look closely to tell the difference.
As we have been advising for months now, California community associations should QUICKLY develop and implement rules regarding what is and is not acceptable artificial turf and do this before owners go out and install AstroTurf or some other cheap product that is inconsistent with the association's architectural standards. We believe AB 349 does not limit or prevent associations from developing and applying reasonable landscape rules and standards regarding the type of artificial turf it will permit to be installed, the degree of coverage and whether the association can require owners to incorporate artificial turf into a broader landscape plan. The language of AB 349 appears to allow community associations the ability to create rules, but the standards cannot completely restrict or prevent the installation of artificial turf, any other synthetic surface that resembles grass, or other drought tolerant landscape.
Some tips on developing architectural standards: Do some research on the types of artificial turf that is available, as there are a lot of options. While your board members may want to only allow top-of-the-line products, if the cost of same is so high that your owners cannot afford to install it, then it is likely going to be considered an unreasonable restriction. Consider referencing product names that are acceptable and make certain to require installations to be consistent with manufacturer specifications.
Talk to your local municipality, as many have adopted standards that your association can use as a template. Talk with your landscaper and perhaps a landscape architect, as they may know about the different types of products available and how those different products may look in your association.
What can the association require in its rules relating to artificial turf? Consider the following:
1. That the artificial turf must have a realistic grass color with little or no reflective shine and must be manufactured with non-toxic materials;
2. Artificial turf brands or styles that are made of a rolled carpet-type material glued to a non-permeable surface will not be approved;
3. That the proposed artificial turf will require the installation of a sub-surface drainage system, to direct water, per manufacturer's guidelines;
4. The artificial turf will be required to have a face weight of at least 75 ounces and pile height of at least 1.5 inches. Some associations are requiring that the pile height be higher and up to 2 inches. Some are requiring that it have the "thatch" look. Cost may be the ultimate deciding issue;
5. The proposed artificial turf will be required to have a manufacturer's warranty of at least ten years;
6. A requirement that the failure of the product to maintain a quality look will result in the owner resolving same with an association-approved product at the time of replacement;
7. A sufficient border must be installed between the artificial turf and any adjacent natural grass so as to prevent damage to the artificial turf by lawn equipment such as mowers and edgers;
8. The artificial turf backing material cannot be visible from the property, other properties in the association or the common area;
9. Only California Proposition 65 safe materials will be used for turf infill. No recycled crumb rubber products will be used at any time to infill either new installations or to re-infill existing artificial turf;
10. Artificial turf materials will be installed per manufacturer's instructions, directions and requirements;
11. Artificial turf will be maintained by the homeowner per the manufacturer's requirements and in a manner that maintains its appearance and installation;
If your association does not have rules and standards in place, this may result in your association not being able to require owners to install the type and quality of artificial turf which the association deems consistent with the aesthetics of the community. Due to the immediacy of the implementation of the law, we believe Boards can implement emergency rules under the Code, so long as non-emergency rules are also implemented prior to the expiration of the six-month emergency rule period. At the very minimum, we suggest sending notice out to the owners that the board is developing rules or standards for the installation of artificial turf and that association approval is required before anyone can modify their landscaping, which includes artificial turf.
To better understand the legislature's motivation for AB 349, the following was stated in the legislature's introduction to this new law: "Existing law makes void and unenforceable any provision of the governing documents or architectural or landscaping guidelines or policies that prohibits use of low water-using plants, or prohibits or restricts compliance with water-efficient landscape ordinances or regulations on the use of water, as specified. Existing law also prohibits an association, except an association that uses recycled water for landscape irrigation, from imposing a fine or assessment on separate interest owners for reducing or eliminating watering of vegetation or lawns during any period for which the Governor has declared a state of emergency or the local government has declared a local emergency due to drought. This bill would also make void and unenforceable any provision of the governing documents or architectural or landscaping guidelines or policies that prohibits use of artificial turf or any other synthetic surface that resembles grass. This bill would also prohibit a requirement that an owner of a separate interest remove or reverse water-efficient landscaping measures, installed in response to a declaration of a state of emergency, upon the conclusion of the state of emergency. This bill would declare that it is to take effect immediately as an urgency statute."
Follow this link to review the new Civil Code Section 4735, which is currently effective.
David Swedelson and Sandra Gottlieb are respected experts in community association law. They only represent associations. They can be contacted at: 800.372.2207