By David Swedelson, Partner at SwedelsonGottlieb, Community Association Attorneys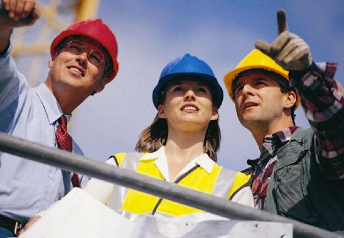 In 2012, many managers were concerned when the California legislature enacted AB 2237, amending Business and Professions (B&P) Code Section 7026.1 relating to contractors, which became effective at the beginning of this year. The amendments to AB 2237 mandated required "consultants" overseeing some construction projects to be licensed "contractors". This caused some managers to be concerned as to whether they were considered "consultants" and therefore required to be licensed contractors when performing management services for condo and homeowner associations. Specifically, there was concern that doing typical management functions such as bid solicitation, bid management and/or oversight of common area maintenance projects would require a contractor's license.
The legislative intent behind AB 2237, which was sponsored by the Contractors State License Board (CSLB), is to serve as a "valuable consumer protection measure," meant to address situations where "people who don't have a state contractor license call themselves construction consultants and encourage property owners to take on home improvement projects as the owner-builder. The so-called consultant collects a fee and many times leaves the homeowners with all of the project responsibility and liability… [AB 2237] will clearly define when someone is a contractor and discourage unscrupulous individuals from working under a fraudulently obtained owner-builder permit." (CSLB Press Release – 12/31/12)

The industry was assured by the author of the bill that it was not the intent of this legislation to require that managers have contractor's licenses when performing management services. Nonetheless, some managers were still concerned.
This year, CAI's California Legislative Action Committee (CLAC) sought to address managers' concerns regarding AB 2237 (i.e., the possible casting of community association managers in the role of "consultants" under Section 7026.1). CLAC contacted the Contractors State License Board (CSLB) to alert them of the issue and to propose legislation to clarify that community association managers are not consultants or contractors for the purposes of AB 2237.
CLAC reports that the CSLB agreed that including community association managers in the definition of contractor or consultant was not the intent of AB 2237. The CSLB accepted CLAC's proposed amendment to Section 7026.1 and helped CLAC facilitate its incorporation into this year's SB 822, an omnibus bill introduced by the Committee on Business, Professions and Economic Development.
CLAC reports that Governor Brown signed SB 822 into law, adding the following provision to Section 7026.01: "The term "contractor" or "consultant" does not include a common interest development manager, as defined in Section 11501, and a common interest development manager is not required to have a contractor's license when performing management services, as defined in subdivision (d) of Section 11500." (B&P Code section 7026.1(b))
This should come as welcome news to many community association managers. But as CLAC stated in a news release on this legislation, "community associations and their managers should still be aware that licensed contractors must be engaged to perform certain jobs. B&P Code section 7048 requires use of a licensed contractor for [performing construction] projects having an aggregate contract price for labor, materials and all other items of $500 or more."
CLAC also advised that "although the CSLB clarified on the legislative record its intent with respect to community association managers, SB 822 will not be effective until Jan. 1, 2014. Until that time, community association managers should remain cautious when undertaking construction project oversight which might be seen to constitute the work of a 'contractor' or 'consultant.'"
David Swedelson is a Condo Lawyer, HOA Attorney and community association legal expert. He can be contacted via email: dcs@sghoalaw.com