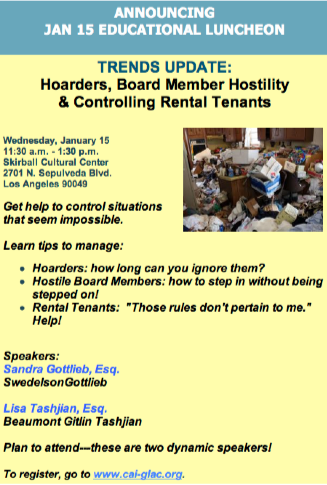 Sandra Gottlieb will appear as a co-presenter on the CAI-GLAC's luncheon program, Trends Update: Hoarders, Board Member Hostility and Controlling Rental Tenants on Wednesday, January 15 at 11:30 a.m. at the Skirball Cultural Center in Los Angeles. Topics include:
Hoarders: how long can you ignore them?
Hostile Board Members: how to step in without being stepped on.
Rental Tenants: "Those rules don't pertain to me."

Please join us at this timely program. And be sure to say hello!