David Swedelson, Partner, SwedelsonGottlieb, Community Association Attorneys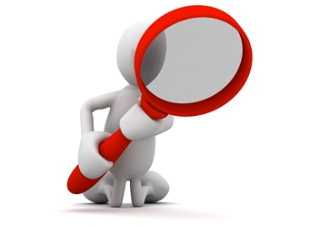 We community association attorneys are fond of telling boards of directors that they need to "do their due diligence" before making important decisions, especially those that may have a lasting impact on their associations. That being said, just how many board members actually understand what steps are needed to fulfill that directive? That was the question posed in an article on this issue by Florida community association attorney Donna DiMaggio Berger. Follow this link to her blog post.
Donna states a definition of "Due diligence" as an investigation of a business or person prior to signing a contract, or an act with a certain standard of care. But as Donna goes on to state, that definition is not likely going to be enough for some boards or managers to map out a plan. The steps required for a board to perform the required due diligence will vary depending on the circumstances. Donna lays out some examples; I use them with modifications and add some suggestions:

1. When evaluating a potential association new hire, using a thorough application, holding a personal interview, making calls to former employers, requiring a skills test and perhaps even a personality test can all give the board a better picture of the person they may be hiring. We are often shocked at the lack of any investigation into new employees by associations. We know this because of the calls we get after the employee becomes a problem, and the board is looking for some help to terminate that employee and address the fallout.
The scope of a board's investigation will depend on the type of job. Make a list in advance. And as Donna suggests, it is also important that the person with whom the job candidate will be interacting most closely if hired is involved in the evaluation process to ensure a productive working environment.
2. When retaining a professional advisor such as an attorney, accountant, manager, engineer or architect, you will want to confirm that the candidate has the skills and resources your community needs. For example, if you are considering retention of a lawyer to handle a CC&R enforcement case, you should hire a firm that specializes in that area of the law and has experience with your specific problem or issue rather than a firm that may only occasionally handle that type of litigation.
When considering any professional advisor, you will want to ensure the individual or company has a good reputation in the industry, a proven track record and verifiable credentials.
I am shocked by how some boards pick their consultants. I hear from boards that they selected their accountant or insurance broker based on a recommendation from one of the board members. They call me to ask questions that the accountant or insurance broker or other professional should have been able to answer if they regularly worked with community associations. It does not take that long to check the candidate out online. And if they do not have a presence on the internet, and have not written articles or provided resources, maybe that person or firm is not a specialist.
Be blunt and ask the candidate how many other associations similar to yours they have provided services to. Ask for references. And as Donna states, Google can also be a useful tool to see what others are saying about this individual or company.
3. When hiring a contractor to perform any type of work in the community, be sure to confirm that the contractor's license is active, that the license is the type you need for the work you are requesting (some contractors do not have licenses to do certain work) and investigate any complaint history and resolution of those complaints with the State Contractors Licensing Board. You can check out a building contractor online by following this link.
And as Donna indicates, checking references with associations who previously used the prosptective contractor for the type of project you are considering is also essential to your due diligence.
It is also a good idea to confirm that the contractor carries insurance to work on condominiums. Insurance carriers who write policies for contractors exclude multi-unit condominiums from coverage and require that the contractor carry a rider on their policy. Many contractors do not carry this coverage. This is telling as to their experience with working with condominiums.
As Donna concludes, while there are no guarantees that a properly vetted candidate will go on to perform good things for your community, an improperly vetted candidate can spell disaster. Boards who understand the need to perform due diligence tend to avoid costly problems down the road.
And it is harder to blame a board for problems if they have done the proper due diligence. Be careful out there.
David Swedelson is a California condo lawyer and HOA attorney. He can be contacted via email: dcs@sghoalaw.com.