By David Swedelson, Condo Lawyer and HOA Attorney; Senior Partner at SwedelsonGottlieb, Community Association Attorneys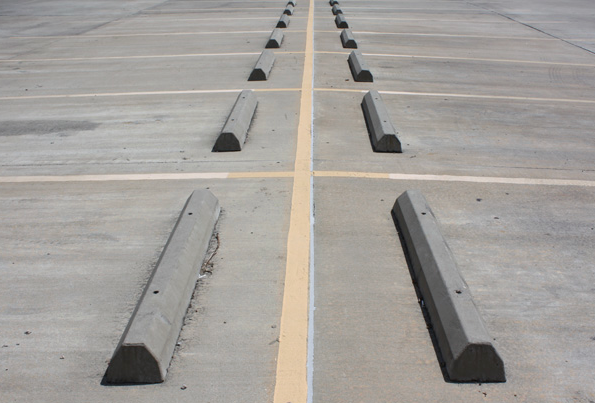 The Daily Journal, a newspaper for attorneys, reports weekly on various verdicts and settlements. I read those reports, as it keeps me up on what kind of cases are being filed and what kind of verdicts and settlements are being made.
Recently, I read a report of a settlement in a lawsuit where a woman sued a property owner for damages she suffered after tripping and falling over a concrete parking barrier in a parking lot. Although the case did not involve a community association parking lot, it easily could have. The fact is, some our condo clients have been sued by owners, residents or guests after they likewise tripped over a concrete parking barrier, claiming that it was a dangerous condition because they could not distinguish the parking barrier from the asphalt parking lot surface.
In the report about the case I referenced above, the injured woman settled her claims against the property owner for $500,000. While most community associations have at least $1,000,000 liability insurance, imagine if the injuries were so severe that the injured homeowner or resident was claiming damages in excess of one million dollars. And imagine the impact on a community association's insurance coverage, both the ability to get insurance and the cost of a liability policy after their carrier has paid out $500,000 in a liability settlement.
Continue reading