By David Swedelson, Partner at Swedelson Gottlieb, Community Association Attorneys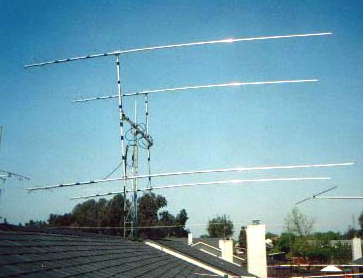 Federal legislators are still trying to pass new law that would allow HAM radio antenas to be installed at homeowners associations despite any restrictions on same in an association's CC&Rs. We addressed this in a blog post in September of 2014; follow this link. Although that bill failed, Representative Adam Kinzinger (R-IL) has reintroduced the same bill, now designated as H.R. 1301.
Community Associations Institute (CAI) has again issued a call to action to its members across the country claiming that "if a HAM radio 'reasonable accommodation' standard becomes federal law, community associations face the real prospect of having limited or even no say on the installation of towers and large, fixed antennas used in HAM radio broadcasting."
The proposed legislation says that within 120 days after enactment, the Federal Communications Commission (FCC) will be required to amend the Code of Federal Regulations, so that law prohibits application to amateur service communications of any private land use restriction, including a restrictive covenant, that–
1. precludes such communications;
2. fails to reasonably accommodate such communications; or 3. does not constitute the minimum practicable restriction on such communications to accomplish the legitimate purpose of the private entity seeking to enforce such restriction.
This is largely the same language used with respect to the inapplicability of covenants or restrictions with respect to Over the Air Reception Devices Act that protects a property owner or tenant's right to install, maintain or use an antenna to receive video programming from direct broadcast satellites (DBS), broadband radio services (formerly referred to as multichannel multipoint distribution services or MMDS) and television broadcast stations (TVBS). According to the FCC, if there is a question as to whether a community association restriction is valid or enforceable, the burden is on the HOA to prove that the restriction or rule does not violate the federal regulations. Should the same process be applied with respect to HAM radios and equipment?
For more information, follow this link to the CAI website.
David Swedelson is a condo lawyer and HOA attorney. He is not a HAM radio operator. He can be contacted via email: dcs@sghoalaw.com