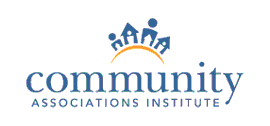 Breaking news! The Community Associations Institute released the following report today:
"The Federal Housing Administration has announced that condominiums providing bank owned properties limited flexibility from transient leasing prohibitions are now eligible for FHA approval. CAI applauds FHA's decision, which will make it easier for more condominiums to be certified by FHA.
Under FHA's new policy, condominium associations in violation of FHA prohibitions on transient leasing are offered two compliance options:
1) The association may amend governing documents to remove bank owned property exemptions from transient leasing prohibitions, or
2) The association board may provide a dated and signed statement on association letterhead affirming that no units within the condominium project are leased for a term of less than 30 days and tenants are not provided services commonly associated with a hotel.
To read the entire announcement, please visit CAI's government affairs blog, which can be found here.
For more information, please contact CAI's Government & Public Affairs Department at 888.224.4321 or government@caionline.org."